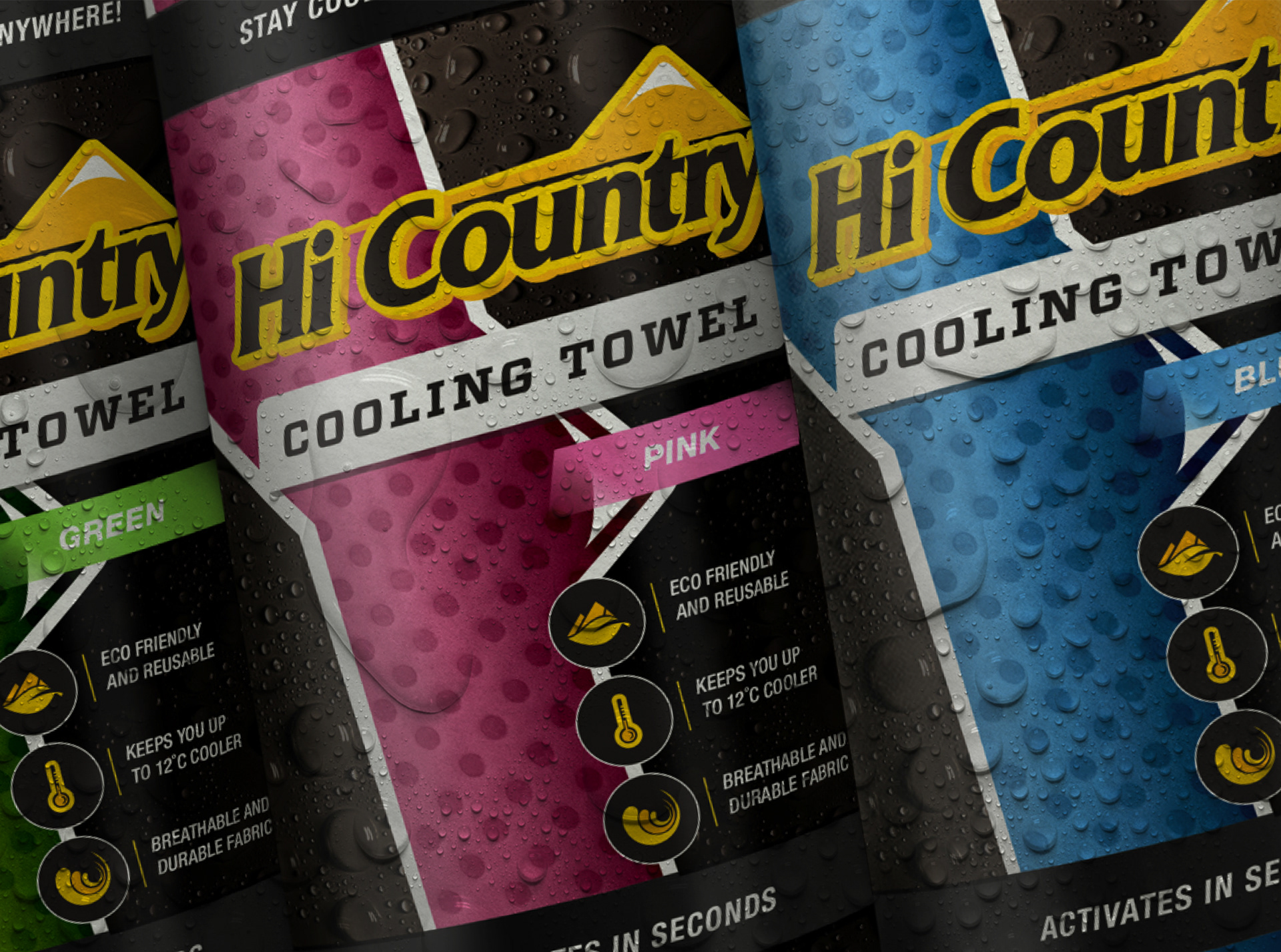 HI-COUNTRY® COOLING TOWEL PACKAGING REFRESH
The line of cooling towels were designed for people with an active lifestyle in mind. Inspired by cylinder shaped storage canisters, commonly used for the packaging of sporting goods, allowing it to remain natural and familiar. The bright colour and texture of the towels are used as a feature on the front. Creating a strong contrast against the dark HI-COUNTRY® brand colours and instantly catches the eye and interest of the consumer.
The main objective was to refresh the design to coincide with the new look the brand had just undertaken. However, a full brand system was designed and applied to speak to outdoor and active sensibilities in this instance.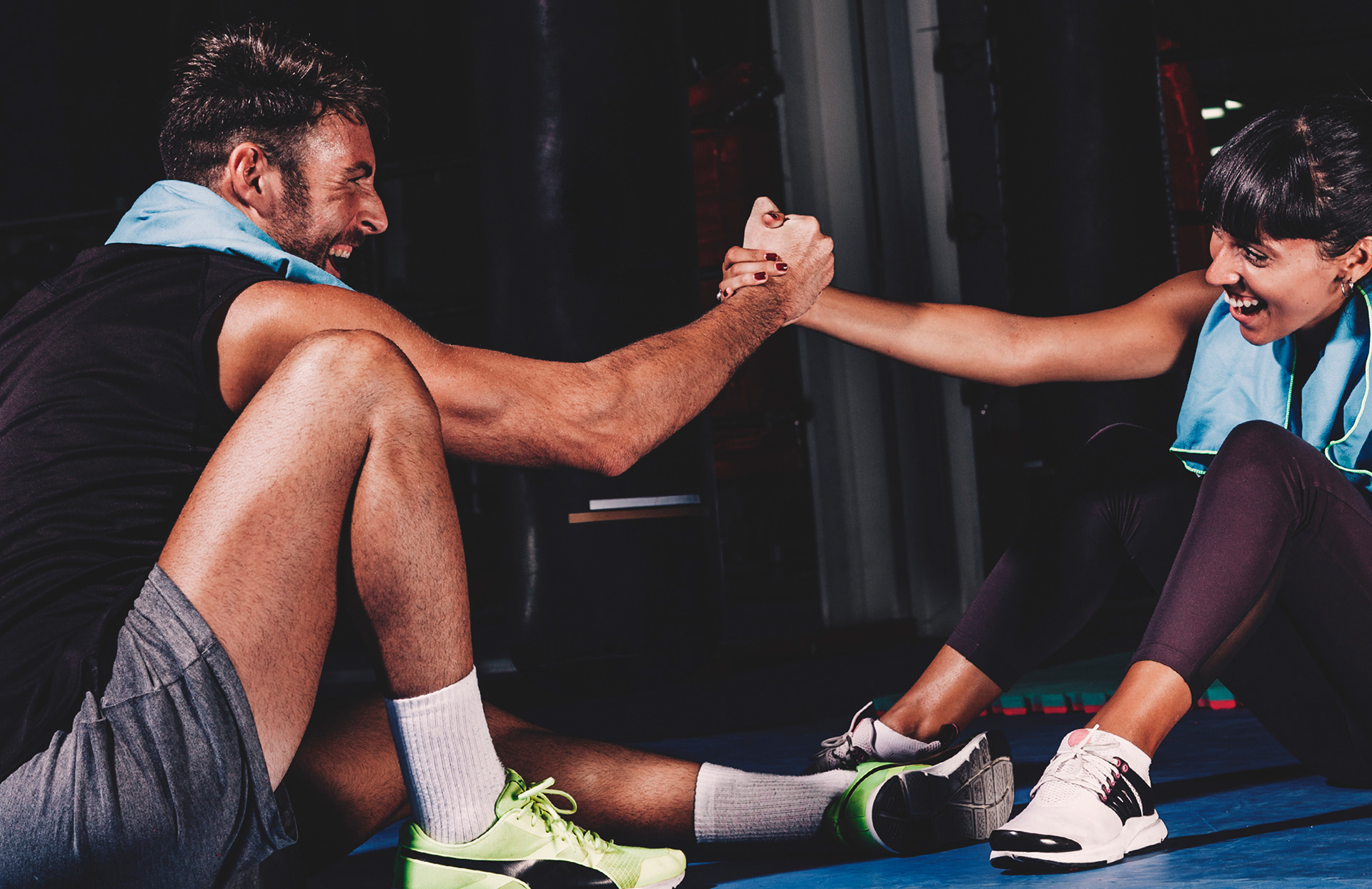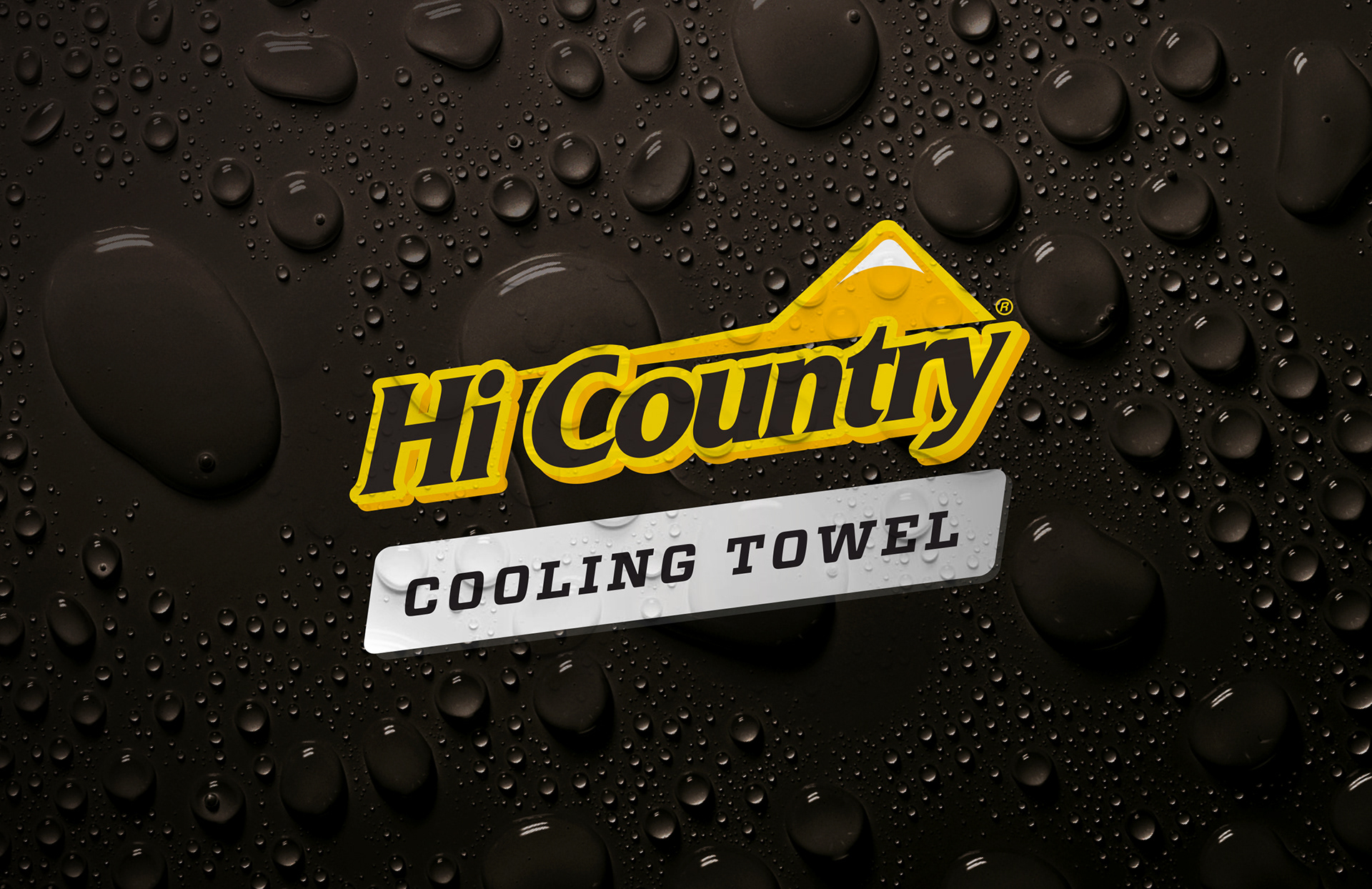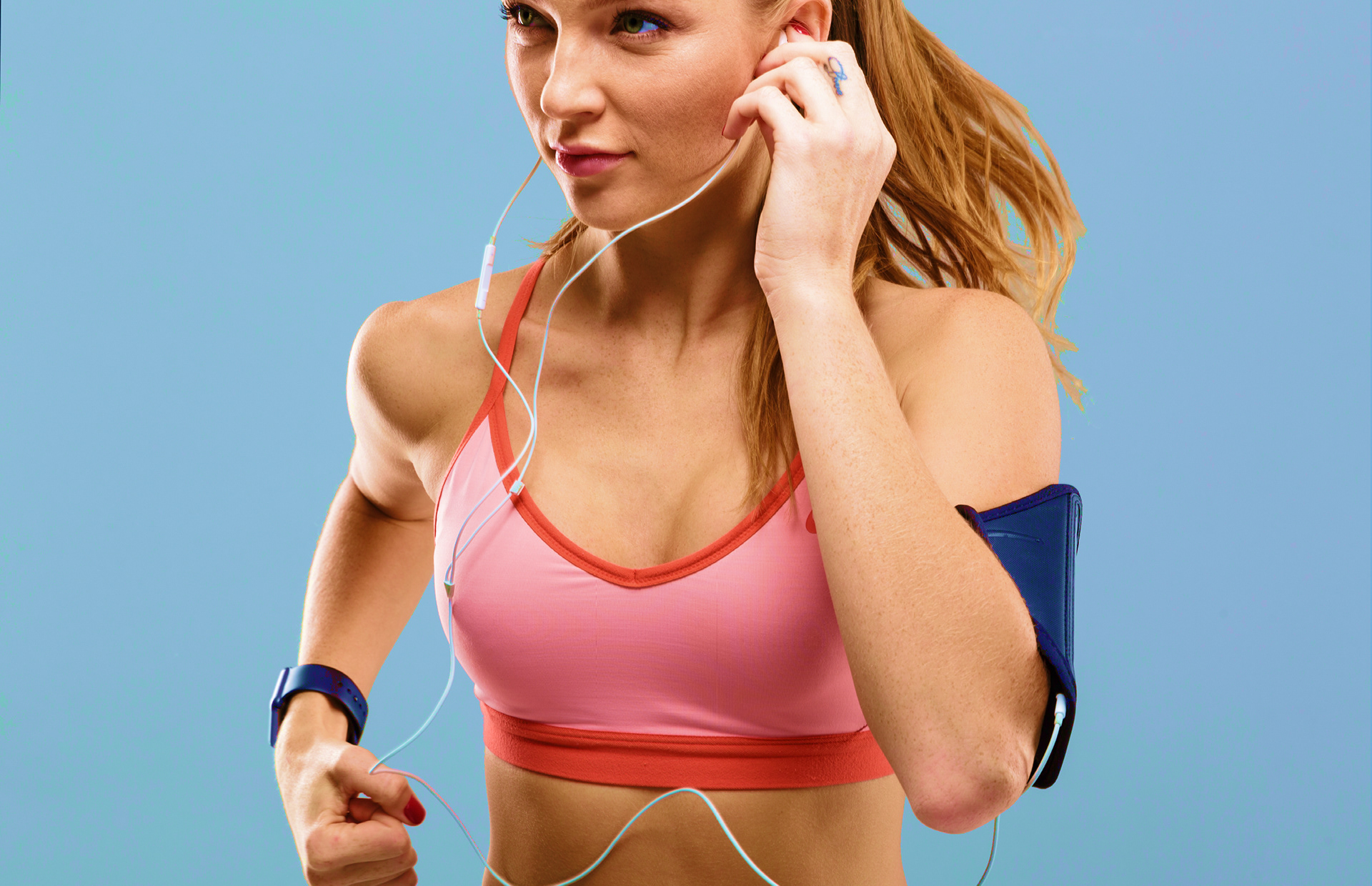 HI-COUNTRY® COOLING TOWELS HELP YOU MAINTAIN YOUR COMPETITIVE EDGE
HI-COUNTRY® cooling towels are premium high-tech towels for sporty and outdoor people. 
Performance suffers when you overheat. The towel keeps you up to 12 degrees cooler than the outdoor ambient temperature. Innovative technology provides instant cooling while enduring outdoor heat and/or high levels of physical activity, simply by soaking the towel in water.​​​​​​​